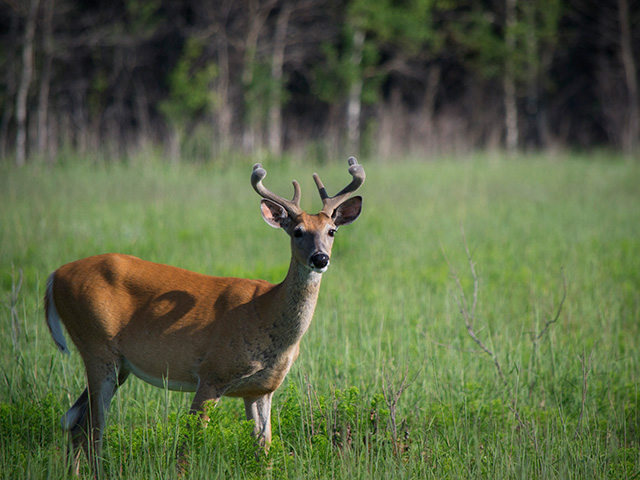 Winnipeg, MB – Residents are invited to attend free, family programming at the Living Prairie Museum, 2795 Ness Ave., on Thursdays this summer. Theme Days take place on Thursdays, July 11 to August 22, from 10 a.m. to 11 a.m. Activities include a presentation on a prairie topic followed by an activity. The one-hour programs are best suited for children ages 5 – 11.
Thursday Theme Days details:
July 11 – Toothy Grins: Prairie animals have different dietary needs. Learn how teeth can give us clues about favourite foods.
July 18 – Four Feet Under: Where does a ground squirrel hole go? How deep are prairie roots? Discover diversity underground.
July 25 – Brushing Blooms: The prairie is home to fabulous wildflowers. Grab your paintbrush and discover the fine details of these blooming beauties.
August 1 – Bountiful Bison: Bison were a big part of daily life for Indigenous people. Learn about cultural uses and the bison's role in prairie history.
August 8 – Paws and Claws: Why do deer have hooves and foxes have paws? Find out how different animals use their feet.
August 15 – Who Grows There?!: Learn how to use basic patterns to help identify the prairie plants that call our museum home.
August 22 – The Ants Go Marching: Ant hills abound at Living Prairie Museum. Join us for an exploration of this amazing social insect.
Registration is available two weeks prior to each Thursday Theme Day. Friends of the Living Prairie Museum members may register at any time. Registration is limited to families – child care groups may book an education program by appointment.
To register, please contact the Living Prairie Museum at 204-832-0167.
Follow the Living Prairie Museum on Twitter, Facebook, and Instagram for updates. For more information about the Living Prairie Museum, visit City of Winnipeg – Living Prairie Museum