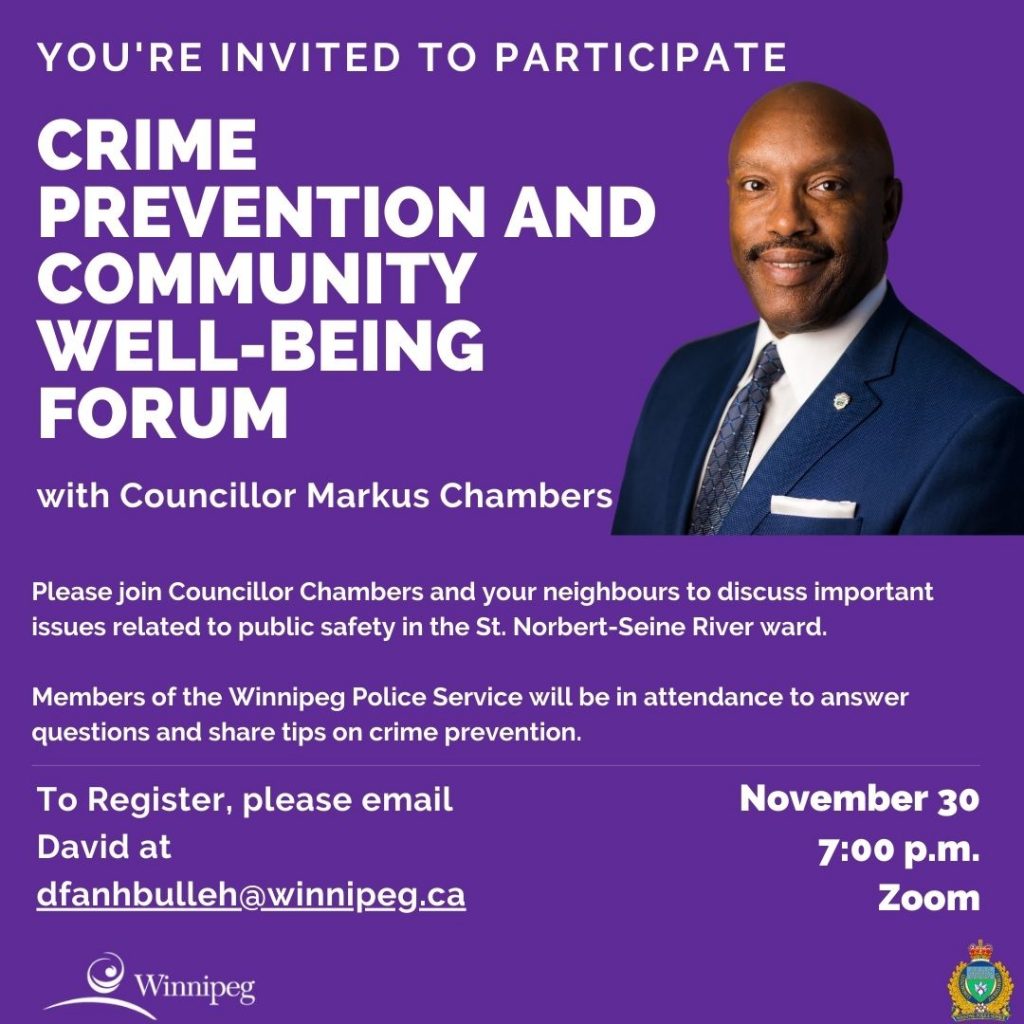 Over the last few months, residents have been posting on social media many instances of property theft and vandalism.
As Councillor for St. Norbert-Seine River ward, I have arranged a virtual Crime Prevention and Community Well-Being forum via ZOOM on Monday, November 30, 2020 at 7:00 p.m.
Members of the Winnipeg Police Service will participate in this forum to provide tips on crime prevention and answer questions for the community.
This is a virtual event, attendance will be limited, please register by sending an e-mail to David Fanhbulleh at dfanhbulleh@winnipeg.ca to receive a link to participate.
Please visit my website at https://markuschambers.ca register for my bi-monthly newsletter.