Winnipeg, MB – Players from the Winnipeg Goldeyes Baseball Club are teaming up with Winnipeg Public Library to support children's literacy and the TD Summer Reading Club.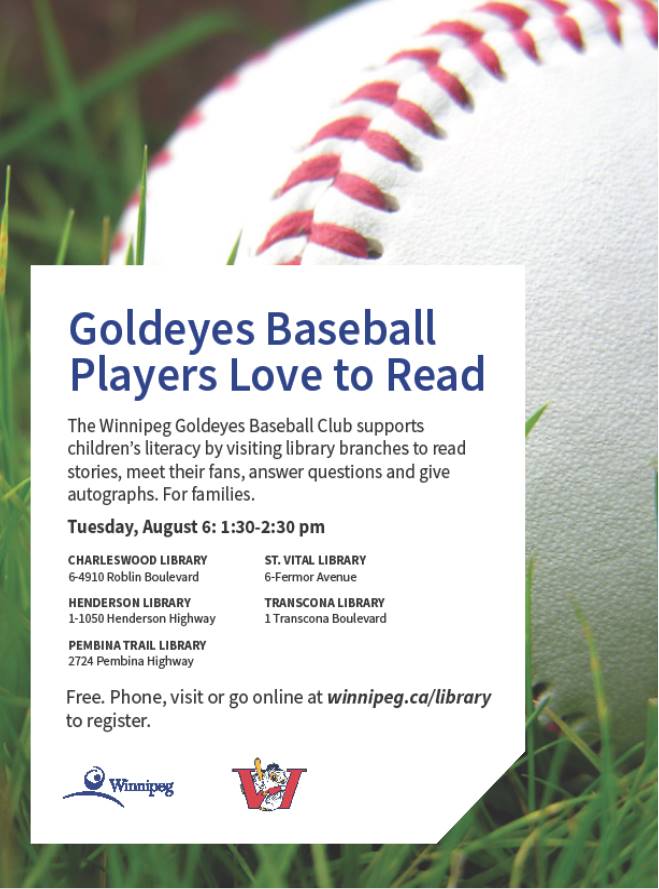 The Goldeyes players will be visiting library branches to read stories, meet fans, answer questions and sign autographs. Goldeyes player visits will take place on Tuesday, August 6 at 1:30 p.m. at the following branches:
Registration is required for this event. Register online at winnipeg.ca/library.