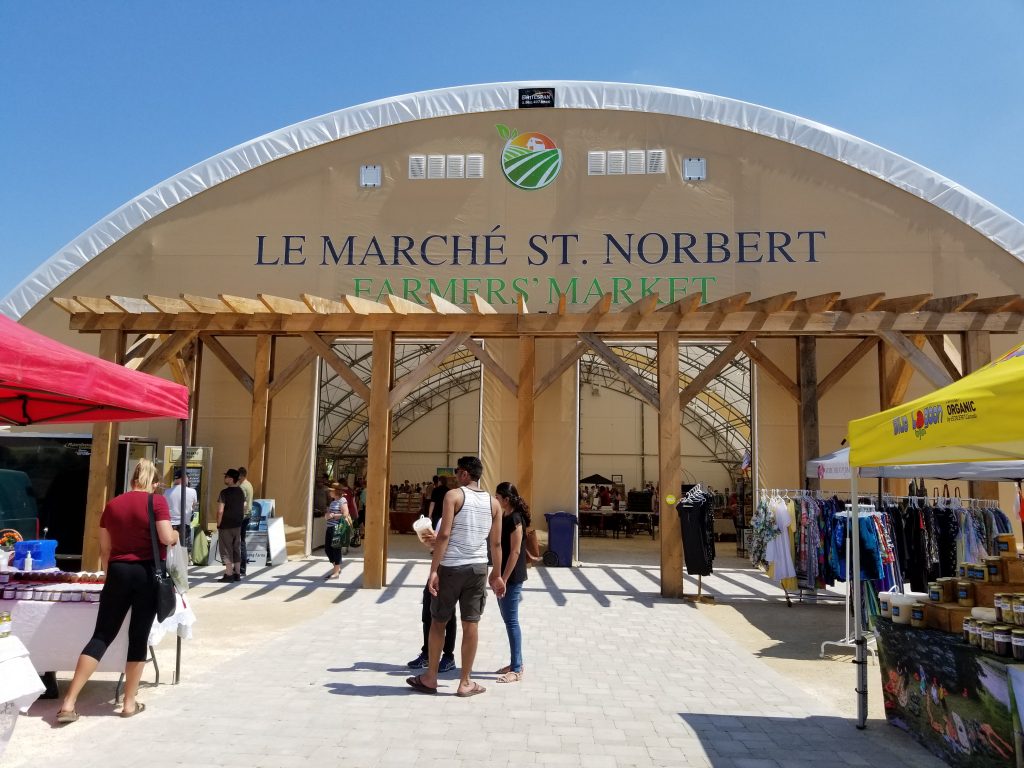 WINNIPEG, May 9, 2019 – At a ceremony today, Mayor Brian Bowman presented the annual Business Improvement Zones Awards to 16 Winnipeg individuals and organizations that have made contributions to enhance their local improvement zones. The annual Mayor's BIZ Awards acknowledge the many contributions made to BIZ zones through marketing, special events and promotions, as well as local area beautification and safety.
"The efforts our Business Improvement Zones and its members are appreciated in our community because those efforts help contribute to making Winnipeg a great place to be," said Mayor Brian Bowman. "This annual event provides an opportunity to recognize and show our appreciation to the many people who are contributing their time toward building a better Winnipeg. Congratulations all of this year's award recipients, and thank you for all of your efforts!" Congratulations to Marilyn Firth on winning an award for the great work you do with the St Norbert Farmers Market.
The 2019 Mayor's BIZ Award recipients are:
Marli Sakiyama – Academy Road BIZ
Lisa Tjaden – Corydon Avenue BIZ
Prairie Theatre Exchange – Downtown Winnipeg BIZ
Forth Projects LTD – Exchange District BIZ
Jessica Thompson – North End BIZ
Karla Mozdzen   – Norwood Grove BIZ
St Mary's Road United Church Food Bank – Old St. Vital BIZ
Jillian Zdunich – Osborne Village BIZ
Constance Menzies – Provencher Blvd BIZ
2018 St James Village BIZ Green Team – St. James Village BIZ
Marilyn Firth – St. Norbert BIZ
Arthur 'Fivie' Gunn – Selkirk Ave BIZ
Chaeban Ice Cream – South Osborne BIZ
Bjorn Johnson  – Transcona BIZ
Jennifer Diakiw Labuick  – West Broadway BIZ
Sons of Italy – West End BIZ
Almost 5,000 businesses are represented across 16 BIZs in Winnipeg. Each zone has its own mandate and mission statement, but all work toward enhancing their zone for business members. The Downtown BIZ was established in 1989 as the first BIZ zone, while the St. Norbert BIZ is the most recent addition.