Current Events – RPSCA
THIRD ANNUAL COMMUNITY GARAGE SALE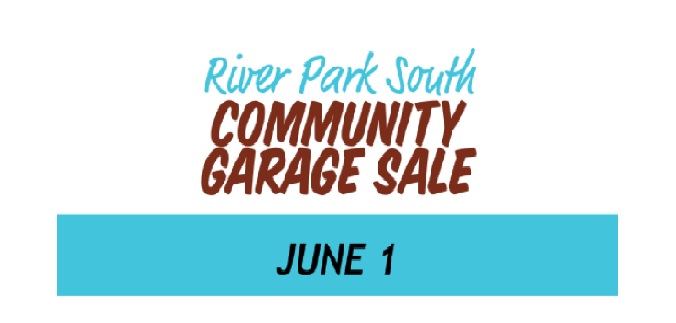 The third annual River Park South community garage sale will take place on Saturday, June 1 from 9 a.m. to 3 p.m. (feel free to extend your hours as you wish!). Submit your address and we'll include it on a garage sale map closer to the event!
Note: The River Park South Community Association is not responsible for any of the sales nor claims made by the organizers.
Garage sale tips
Having a yard sale and don't know where to start? Don't worry, we've got you covered! Here are five quick tips to help you plan your sale.
Gather your items. Embark on some spring cleaning and decluttering – you'll be surprised by how quickly items can accumulate!
Promote, promote, promote! The RPSCA will promote the community sale online, on social media and via posters in the neighbourhood, but it's up to you to advertise your individual sale. Put up signs, add your sale to Kijiji and tell your friends! Signs should be sturdy, bright and easy to read, with easy-to-follow directions to your house. Make sure to remove the signs after your sale is over.
Organize in the days before your sale to ensure you have everything you need. Think tables, chairs, plastic bags, a cashbox of some kind and – very important! – change. Price and label your items beforehand so you are not put on the spot to determine pricing.
Make it easy for your buyers. Display your items by category so it's easy for people to peruse your goods. Books in one corner, clothing racks in another, home goods on one table, etc. Leave space for people to move around.
Have a plan for leftover items. Many charitable organizations will remove furniture and other donations upon request.