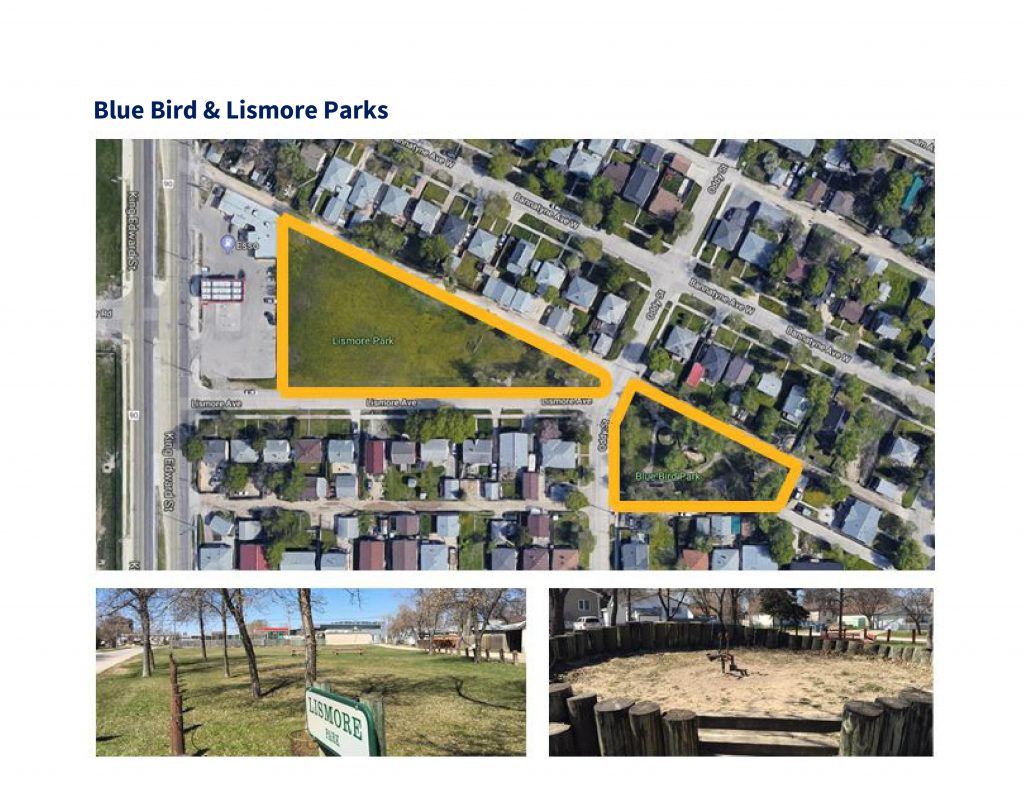 Winnipeg, MB – Winnipeggers are invited to attend a public workshop on Wednesday, October 2 to provide feedback on redeveloping two parks in the Brooklands neighbourhood: Blue Bird Park and Lismore Park.
Blue Bird Park was last redeveloped in 1999, therefore the park is due for an update. With the open greenspace at Lismore Park right beside it, this is a good time to think of the two greenspaces together and come up with ideas for what is needed in the community and the best way to address it in the available park spaces.
Members of the public can provide input through an online survey, or through an in-person workshop. The online survey will be open until Thursday, October 10.
Public workshop details:
Date: Wednesday, October 2, 2019
Time: 6 p.m. to 8 p.m.
Location: Brooklands School, 1950 Pacific Ave. W.
Format: Brief presentation at 6 p.m., followed by table discussions
Those interested in attending are asked to RSVP by emailing city-engage@winnipeg.ca.
For more information, please visit winnipeg.ca/bluebirdlismore