First responders urge caution due to thin ice conditions on waterways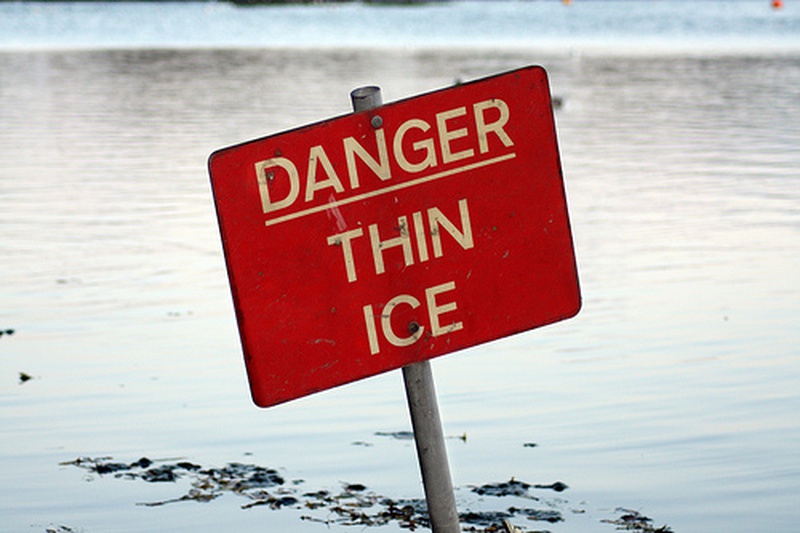 Crews perform water rescue today to save dog
Winnipeg, MB – With temperatures dropping, residents are advised that thin ice conditions are present on Winnipeg waterways, including drainage ditches, culverts, streams, creeks, retention ponds, and rivers.
Parents and teachers are urged to speak to children and students about the dangers of waterways. As well, dog owners should keep their dogs on leash around the ice in order to prevent them from chasing geese onto the ice. The ice surfaces are thin and fragile, and falling into ice-cold water can be deadly.
"No one should risk being on the ice at this time of the year," said Assistant Chief Mark Reshaur, Winnipeg Fire Paramedic Service (WFPS). "The ice thickness is unpredictable on all waterways and ponds so we encourage all residents to steer clear of these surfaces, as well as the banks surrounding them."
"Falling through thin ice is preventable and frequently ends with tragic consequences," said Stephane Boulet, Patrol Sergeant, Winnipeg Police Service (WPS). "The WPS considers all frozen bodies of water within the city of Winnipeg to be unsafe for recreational use with the exception of areas that are monitored in accordance with the City's Frozen Waterways By-Law."
The public is also reminded that while the WPS River Patrol Unit places "Danger – Thin Ice" signage at specific locations including outfalls, retention ponds and other potentially dangerous areas – ALL ice should be considered unsafe even if warning signage is not present.
This morning at 7:22 a.m., the WFPS received reports of a dog which had fallen through the ice on a pond in the Kilcona Off-Leash Dog Park. Upon arrival on scene, water rescue crews located the dog, approximately 18 metres from shore.
An inflatable water rescue boat was launched, with crews breaking through the ice to reach the dog. Once crews reached it, they were able to pull the dog into the boat and reunite her with her owner on shore. Despite being in the water for approximately 20 minutes, the dog appeared in good health.
On average, the WFPS responds to 200 water and ice safety calls each year.